Fernando Gomes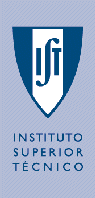 Fernando Gomes é aluno do mestrado em Engenharia Informática e está a realizar a sua tese sob a coordenação do Professor Nuno Mamede.
Addresses:
www
mail
Date
15:00, Friday, February 06th, 2009
Room 336
Speaker
Abstract
This thesis focus on the validation of lexical-syntatical matrices, in order to verify if the information contained in them is correct and can therefore be used in future endevours. The validation is based on a statistical comparison between results obtained from a large test corpus, and the information contained in the matrices. This information consists on properties of lexical items, and results mainly from acceptability judgements on sentences or sentence pairs.
The validated properties belong to the morphological, distributional and tranformational categories, and each of them must be verified individually through distinct processes.
The statistical comparison is based on several methods studied on the related work, and is done with the aid of GRID computing, as well as schedueling and parallel programming software. Finally an evaluation of the work is done to check it's findings and quantify the work's efficiency.