Jordi Luque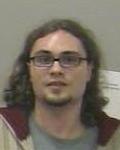 Jordi Luque received the Electrical Engineering degree from the Technical University of Catalonia (UPC), Barcelona, Spain, in 2005. He is currently working towards the PhD. degree at the Research Center for Language and Speech Technology and Applications (TALP) at the UPC. His research interests are related to the field of speech processing. Specifically, he has worked on the speaker identification and verification problems, diarization of meetings and broadcast news and automatic speech recognition. He is focusing his work on performing speaker diarization and tracking in smart-room environments combining information from other audio and video modalities. And is currently working at the Spoken Language Systems Laboratory (L2F).
Addresses:
www
mail
Date
15:00, Friday, February 26th, 2010
Room 336
Speaker
Jordi Luque, L2F and Research Center for Language and Speech Technology and Applications (TALP), UPC, Spain
Abstract
In this talk, we are going to show results concerning the work we have performed last months at the L2F Laboratory. The talk will complement previous presentations showing speaker verification results reported on a subset of the NIST SRE 2008 evaluation. Such experiments are the core of the development of the Speaker Verification system will be submit to the incoming NIST SRE 2010 evaluation.
The performance of several systems, previously explained, will be compared. Among them: The classical GMM-UBM approach, the Gaussian Super Vectors technique, a GMM-UBM provided with the Joint Factor Analysis compensation technique and a newly developed system based on a Speaker Dependent Transformation Network applied to a phone classifier based on MLP. In addition, some clues about score normalization techniques will be presented.