Steve Renals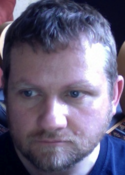 Steve Renals is professor of speech technology at the University of Edinburgh. After receiving a PhD from the University of Edinburgh, he worked at the University of Sheffield, the University of Cambridge, and the International Computer Science Institute before returning to Edinburgh in 2003. He has research interests in speech technology and spoken language processing. He is currently director of the EPSRC programme Natural Speech Technology.
Addresses:
www
mail
Date
14:00, Thursday, May 17th, 2012
Room 336
Speaker
Steve Renals, University of Edinburgh
Abstract
Speech Technology has a lot to offer Augmentative and Alternative Communication (AAC) and Assistive Technologies (AT). In this talk, I'll outline some of the work that we have done in this area, focusing on two main areas: the development of speech-based interfaces for older people, which may be used in the home environment; and the development of speech-based interfaces for people with disabilities or motor control diseases that result in disordered speech. Specific research topics will include speech recognition for ageing voices, synthetic speech suitable for older people, the recognition of dysarthric speech, and the development of personalised synthetic voices (voice cloning).

Note: This seminar will be held in English.