Anabela Barreiro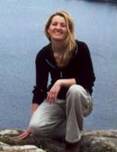 I was born in Leiria, Portugal, but I have been living in several countries for extended periods (mainly USA and Swaziland).

I am a linguist and a translator. Currently I am also a doctoral student researching on bilingual paraphrasal resources to be used in Machine Translation. I study at Universidade do Porto, but at present I am a visiting scholar at New York University.

In the field of Machine Translation, I worked in commercial system development and output evaluation. I developed the English-Portuguese machine translation language pair of Logos system.

My skills are design, development and implementation of monolingual and bilingual broad coverage and technical dictionary databases. I have also worked with morphology and parsing and grammar checking. I use corpora in my work (corpus processing, annotation, and revision).

My expertise includes location of translation weak spots, understanding of the problems associated with preserving meaning throughout the translation process, diagnosis of machine translation deficiencies and execution of final edits to create publication ready text. I am interested in teaching translators how to evaluate and work with machine translation output. I also have curiosity in colloquial understanding, metaphorical usage and disambiguation.

I have experience in human translation of documents, and knowledge of cultural and social impact on language and its usage as it relates to translation. So far, I have worked with the following language pairs: English to Portuguese, Portuguese to English, Italian to Portuguese, Spanish to Portuguese, French to Portuguese. The technical domains include Linguistics, Information Technology, Automotive, Computing, Travel/Tourism, Accounting/Auditing, Architecture, among others.
Addresses:
www
mail
Date
15:00, Friday, June 19th, 2009
Room 336
Speaker
Abstract
This presentation addresses the problem of formalizing and automating paraphrases of support verb constructions, such as "make it simple" or "make plans". These paraphrases can be used in authoring aids and to create a controlled language that helps improve machine translation or applies directly to machine translation.
Anabela Marques Barreiro. Make it simple with paraphrases: Automated paraphrasing for authoring aids and machine translation. PhD dissertation. Faculdade de Letras da Universidade do Porto. Porto, Portugal. December 2008. presentation slides