(One intermediate revision by the same user not shown)
Line 5:
Line 5:
 

|email=saracandeias@co.it.pt

 

|email=saracandeias@co.it.pt

 

|www=

 

|www=

−

|bio=Sara Candeias domain of specializations is spoken Portuguese language: phonetic-phonology interface in spontaneous speech forms; pertinent features set; research based in analytic work of the functionalist theory; the phonetic features and data arriving from statistical analyses.

+

|bio=Sara Candeias

 
+

 

 
+

domain of specializations is spoken Portuguese language: phonetic-phonology interface in spontaneous speech forms; pertinent features set; research based in analytic work of the functionalist theory; the phonetic features and data arriving from statistical analyses.

 
+

 

 

Sara's current research interests include Pronunciation dictionary of Portuguese phones; Phonetic and phonology /vowel + S/ system of Portuguese spoken in Europe and in Africa; 'EH' vocalic production model systems of Portuguese spoken

 

Sara's current research interests include Pronunciation dictionary of Portuguese phones; Phonetic and phonology /vowel + S/ system of Portuguese spoken in Europe and in Africa; 'EH' vocalic production model systems of Portuguese spoken

 

She holds a post-doctoral grant in Computational Linguistics at the Instituto de Telecomunicações, Dep. Electrical & Computer Engineering, University of Coimbra  

 

She holds a post-doctoral grant in Computational Linguistics at the Instituto de Telecomunicações, Dep. Electrical & Computer Engineering, University of Coimbra  

Line 17:
Line 20:
 

== Speaker ==

 

== Speaker ==

 
 
−

* Sara Candeias, DEEC, University of Coimbra

+

* Sara Candeias, DEEC, University of Coimbra

 
 
 

== Abstract ==

 

== Abstract ==
---
Latest revision as of 15:12, 29 January 2008
Sara Candeias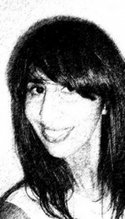 Sara Candeias received a degree in Classical and Portuguese Language and Literature - scientific area - in 1994 from the Faculdade de Letras of University of Coimbra. The following year she fulfilled the pedagogical area at the same school. In 1999 she received her MSc in Classical and Portuguese Language also from University of Coimbra. In 2007 she completed her PhD in Portuguese Linguistics at University of Aveiro and University of Coimbra.

Her domain of specializations is spoken Portuguese language: phonetic-phonology interface in spontaneous speech forms; pertinent features set; research based in analytic work of the functionalist theory; the phonetic features and data arriving from statistical analyses.

Sara's current research interests include Pronunciation dictionary of Portuguese phones; Phonetic and phonology /vowel + S/ system of Portuguese spoken in Europe and in Africa; 'EH' vocalic production model systems of Portuguese spoken She holds a post-doctoral grant in Computational Linguistics at the Instituto de Telecomunicações, Dep. Electrical & Computer Engineering, University of Coimbra
Addresses: [ www] mail
Date
15:00, Friday, February 29, 2008
3rd floor meeting room, INESC-ID
Speaker
Sara Candeias, IT - Coimbra, DEEC, University of Coimbra
Abstract
This study proposes a model for a phonological description of the speech patterns attested in the Portuguese language variety spoken in Fundão - Beira Interior. The research is based in analytic work of the functionalist theory, the perception of phonetic features and data arriving from statistical analyses. A phoneme database was built for such purposes comprising 142.020 examples, the realizations of which are described and analysed according to the syllabic context. The phonemic database was constructed in order to establish the pertinent features set in the referred variety. This set regulates the dynamic nature of linguistic subsystems, taking into account both the variety of realizations and the optimization of uses. The description of these uses is based in statistical analyses which are presented in relative and absolute values. It is suggested that these phonological phenomena maps may have their correlation in the Verb and Personal Pronoun syntactic-semantic categories.
Keywords
Functional model. Variety of Portuguese language. Lexical pronunciation. Phonology. Perceived phonetic features. Phonological maps/syntactic-semantic (informative field) categories correlation.
Resumo
O estudo propõe um modelo de descrição da variedade do Português em uso na Beira Interior, no concelho do Fundão. Este trabalho de investigação aproveita os contributos da análise funcionalista, cujos percursos teóricos são retraçados a partir da fonética perceptiva, bem como da computação estatística. Baseia-se, igualmente, num corpus - amostra obtida a partir de cerca de 142.040 fonemas recenseados. As realizações perceptíveis são analisadas no âmbito do contexto silábico. Da componente descritiva do sistema da variedade em uso, é importante salientar o conceito de pertinência, que regulamenta o equilíbrio da estrutura dos subsistemas linguísticos, tanto na dispersão das realizações, como na optimização dos usos. A explicitação destes últimos fundamenta-se na análise estatística da frequência, quer relativa, quer absoluta. Em forma de consideração breve, a descrição da estrutura do sistema sintáctico e semântico, com componente campo informativo de V e de PP, surge correlacionada com caracterização fonológica. A dinâmica da descrição prática proposta, enquadrada nos princípios teórico-metodológicos estabelecidos, permite uma configuração da língua em uso na Beira Interior, habilitada ao desenvolvimento de sistemas tecnológicos mais robustos do português falado.
Palavras-chave
Funcionalismo. Variedade do português. Léxicos de pronúncia. Fonologia. Fonética perceptiva. Correlação fonologia- -sintaxe/semântica.